The Mission
Being a successful athlete requires a lot of hard work, dedication, and persistence. It is also very important to make sure that your efforts are properly guided so that they are not wasted.
Data Cranker was designed with one goal in mind, to make it easy for cyclists and other athletes to calculate various data and training zones.
The man behind the curtains..
Data Cranker was developed by Cruise Bogedin, an American cyclist and freelance web developer living in Japan.
Cruise is also an avid blogger and vlogger.
If you are interested about reading / watching about cycling and life in Japan, then check out Two Wheel Cruise ( BLOG / VLOG )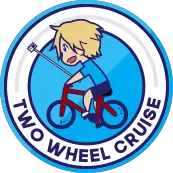 History
View the update log here.
---
Contact / Advertise
Data Cranker receives thousands of views from new and repeat visitors every month. This is a great opportunity for you to spread awareness about your brand.
For general and/or advertising inquiries, please send an email to CruiseBogedin@gmail.com